Ann Arbor Stadium Transport has been serving clients in Washtenaw County for over 10 years. Our car service was established in 2010 with a dream of becoming the best transportation option statewide. We set out to achieve this by offering our clientele the most comfortable, reliable, and safe rides in Ann Arbor, Ypsilanti, Saline, Dexter, and surrounding areas. Our motto is "Comfort, Reliability, Quality, Safety, Professionalism".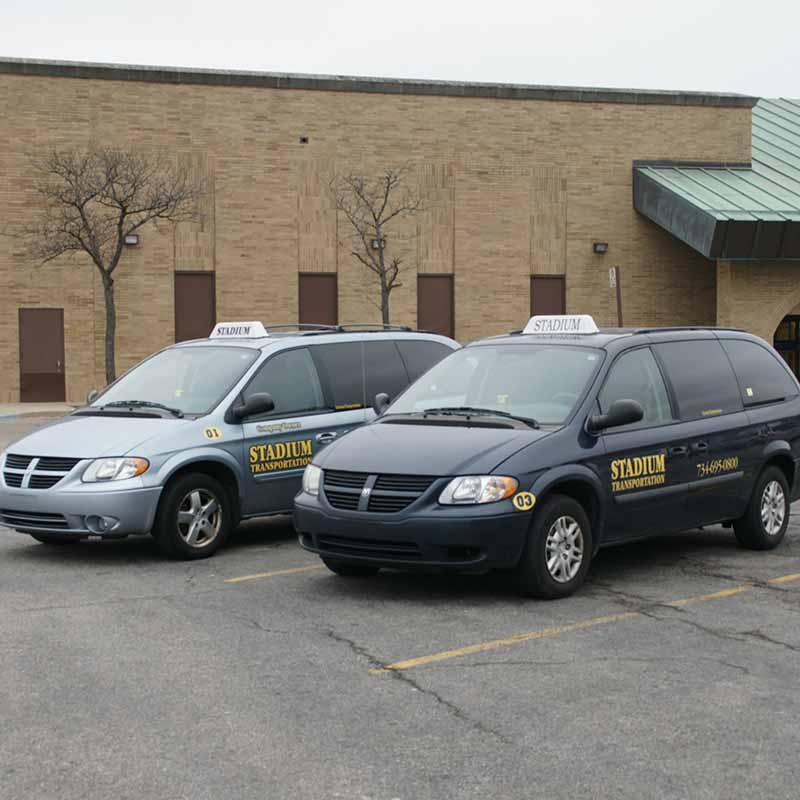 Ann Arbor Stadium Transport strives to provide the best in customer service. You can easily reserve a ride by calling us at 734-695-0800 or by booking online. We care about our customers, and always provide safe and reliable transportation. Our trusted car service is always dedicated to punctuality, low pricing, and security.
reliable transportation services
Our team of licensed, insured, and professional drivers have all passed background and drug tests. They are trained to provide a variety of safe and reliable transportation services including metro cab service in and around Ann Arbor and airport shuttle service.
What Are the Benefits of Hiring an Airport Car Service?
Ann Arbor is one of Michigan's most visited cities. Home to the University of Michigan and many popular attractions, it receives a constant influx of students, tourists, and residents. The best way to travel to and from the city is to hire an airport car service in Ann Arbor.
Whether you're traveling to or from Ann Arbor to the airport, a car service is more convenient than hailing a taxi. You can book your ride ahead of time or on the same day. Either way, you won't have to worry about getting around or paying for parking. Advanced booking also ensures that you reach places on time. This is particularly important when you're trying to catch a flight.
Another benefit of our airport transportation service is that we provide fixed rates based on your origin and destination. We even offer discounts for those who book at least 12 hours in advance!
Finally, our airport transportation service provides safer and more reliable transportation than your average Ann Arbor metro cab. Our company's rules and regulations guarantee that you will receive high-quality service from our professional drivers.
Tips For Choosing Airport Taxi Services In Ann Arbor
The first thing you have to check is the reputation of the Ann Arbor airport taxi service. The number of years of operation says a lot about the provider's consistency in providing taxi services.
Ann Arbor Stadium Transport has been providing a reliable car service in Ann Arbor and surrounding areas for over ten years. We prioritize the satisfaction of our clients above all else.
The best airport taxi service is one that's covered by liability insurance. This adds peace of mind for the passengers, and ensures that customers will be cared for properly should an accident occur.
When it comes to taxi service to the airport, you need a prompt and reliable service that won't make you miss your flight. The taxi service you choose should follow schedules strictly so you don't have to wait or adjust your appointments.
The price of the taxi service is also an important consideration. Pricing should be clear and transparent. Ann Arbor Stadium Transport provides fixed pricing so that you have full control over what you spend.
Why Choose Ann Arbor Stadium Transport?
Ann Arbor Stadium Transport is a trusted car service provider in the Ann Arbor and Detroit areas. Our company has been operating for almost a decade, and works only with professional local drivers. Our main offerings include an airport car service from Ann Arbor to DTW airport, intercity transportation, and trips to local hotspots for those looking for entertainment.
Ann Arbor Stadium Transport is cheaper than competitors and more convenient than the bus. We're a ride you can trust for all of your business, school, and personal needs. All of our vehicles are squeaky clean, and we always maintain their cleanliness and comfortability. This is part of our commitment to delivering high-quality transportation services to all of our clients.
Prompt and reliable service is our ultimate goal.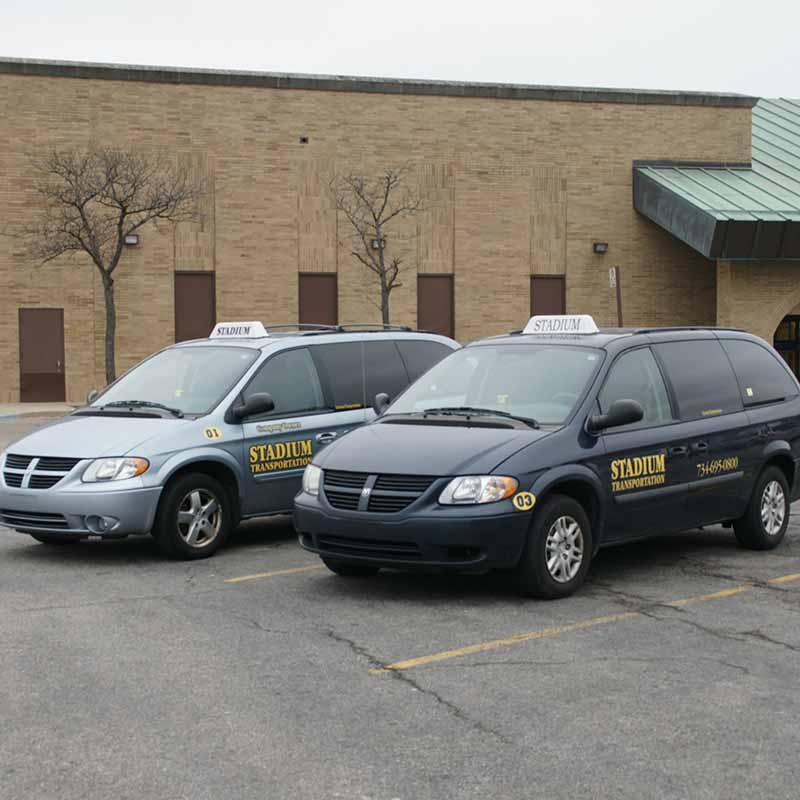 Email us: stadium.reservations@gmail.com
Choose us today for a safe, reliable ride at an affordable price
Stadium Transportation -
a ride you can trust!